WOOD DESTROYING ORGANISM REPAIR
We offer repair services for damage due to Wood destroying organism (W.D.O.'s), which includes carpenter ants, termites, wood boring beetles and wood decay fungi (a.k.a. dry rot). We are particularly experienced in repairing damaged understructure in both homes and small commercial buildings.
We also offer miscellaneous repair services to correct/avoid conductive conditions, such as removal of form boards from foundations and wood debris from crawlspace areas, installation / replacement of vapor barriers and installation / repair of foundation of craw-space vents.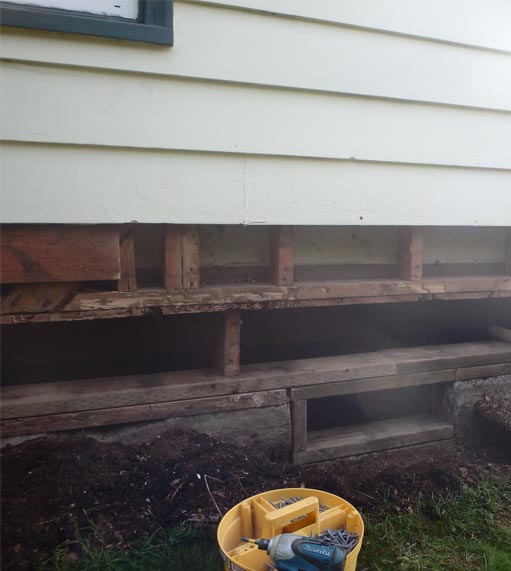 Damaged areas are exposed as fully as practical to maximize access in order to thoroughly remove all damaged wood and facilitate installation of new wood.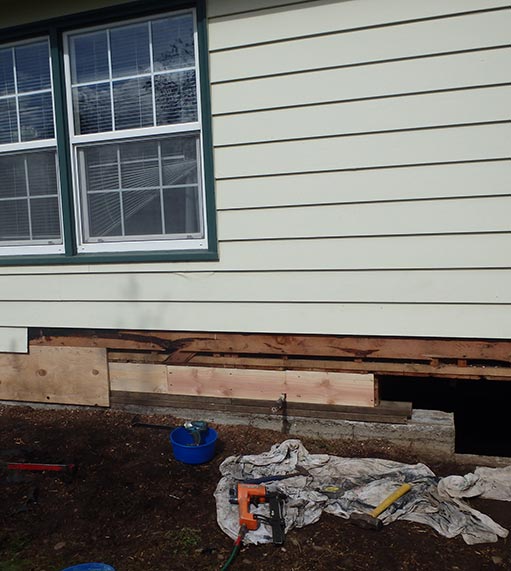 New wood is installed in order to restore full support to the area. Pressure treated wood is used for all sill plates, foundation vent surrounds where wood comes into contact with concrete.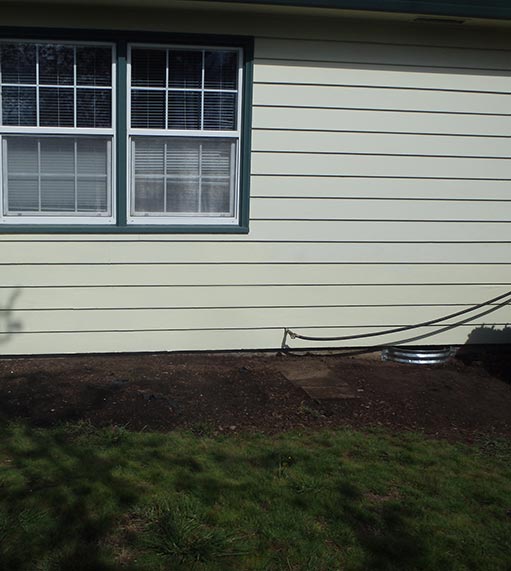 After all damaged wood has been replaced, all siding and trim are reinstalled. We make every effort to leave the exterior of the areas involved in the project in better condition than we find them.